Hifi Orient Thai Public Co., Ltd.,
HiFi Company under "Sharp Group" Engaged in the importation and sale of electrical appliances under the brand "Aconatic"
We are Hifi Orient Thai Public Co., Ltd., as HIFI Company under "Sharp group" specializes in wide range of electrical appliances of entertainment devices, appliances, and electronics under brand Aconatic". Founded on 1992, and located at Lak Si District, Bangkok, Thailand.

With 30-year experiences, we dedicate to do the business in wide range of home-use electrical equipment both entertainment devices such as TV, Speaker, and appliances and electronics such as Portable Air Conditioner, Air Cooler, Refrigerator, following our mission: "We continuously delight customers with our quality products and professional service.", and our vision:
To establish efficient and reliable network in order to provide professional service beyond customer's expectation

To be the leader in electrical equipment in Thailand

To cooperate with our partner in order to build up strong and sustainable relationship in long term

To be the best company for all of employer

>> We're professionally qualified to be 'No.1 Thailand Brand' with our current market share rank is incases every year :
- No.2 TV brand in Thailand market share

In addition, we are honored that A.E. Technology Co., Ltd., an industrial plant affiliated with Hi-Fi Orient Thai Public Company Limited, received the Prime Minister's Industry Award 2018 from H.E. Mr. Prime Minister. General Prayuth Chanocha and the 11th National SME Awards These awards demonstrate the potential of Thai factories. This award represents to the Thai factory with vigorous willing to seek for innovations in order to drive Thailand industry to world stage.

With more than 700 sale locations nationwide, more than 135 after sale service center, and long and strong relationship with our China leader in electrical equipment manufacture such as etc., we can guarantee our quality product with the best on-time services to our customers.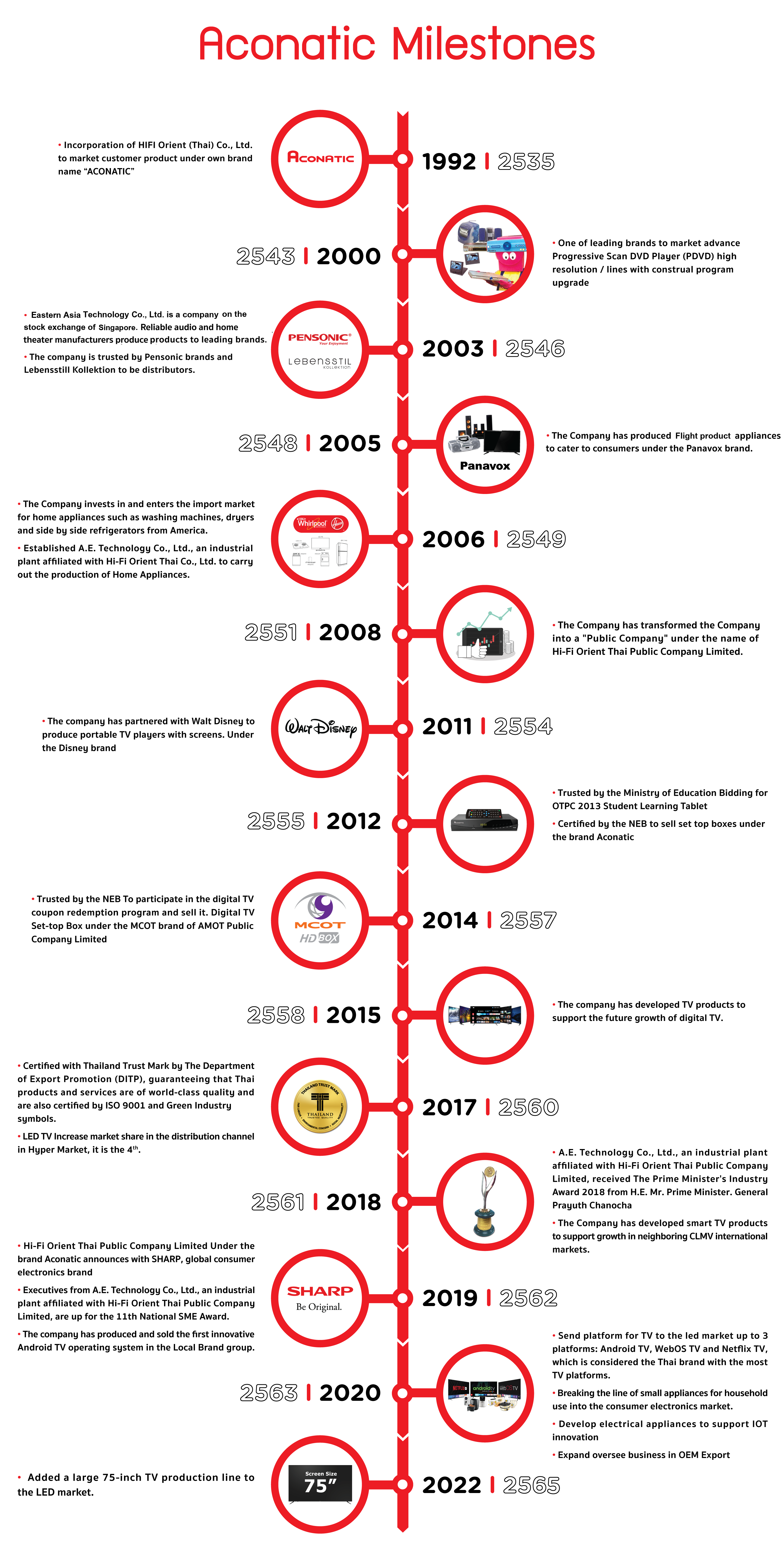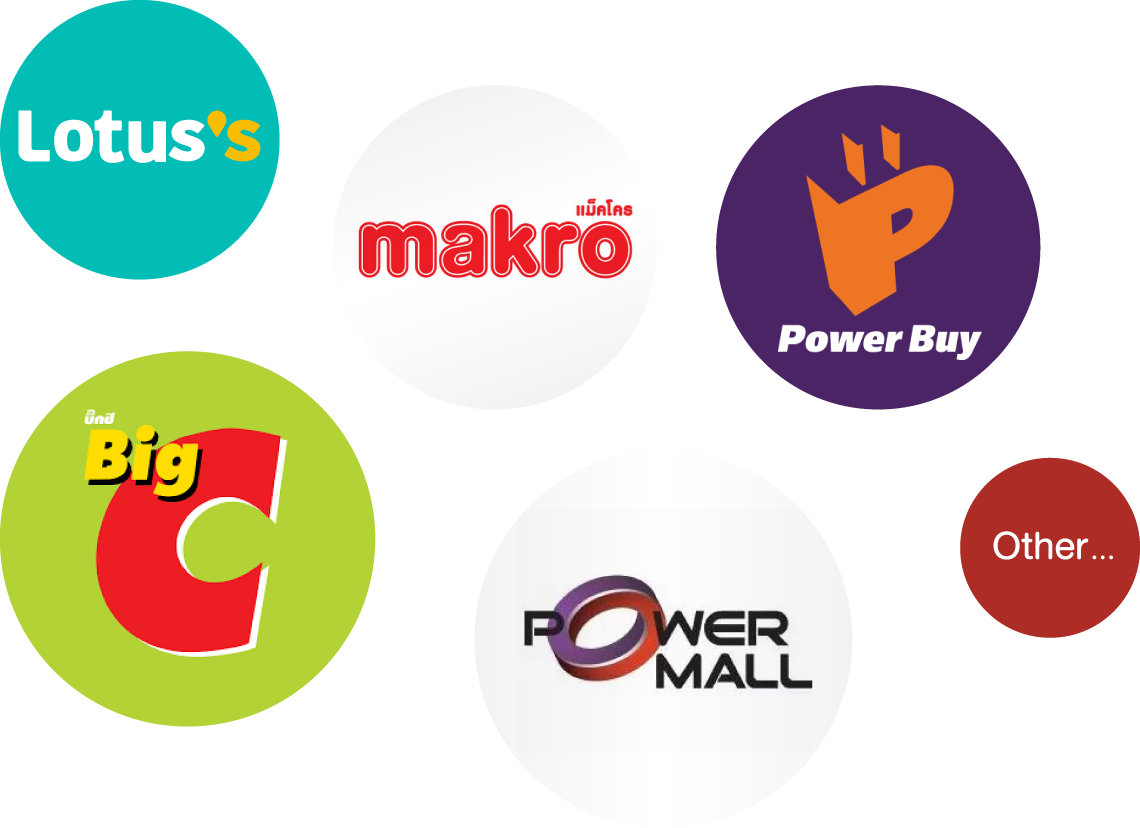 Our Client
We also have a strong relationship with our clients nationwide both in public sector such as Lotus's, Makro, The Mall, Power Buy, Big C, and many of local store in every region across Thailand, and government sector such as Ministry of Education, Police Hospital, and Office of Basic Education Commission. Nevertheless, we still keep looking for the new opportunities to expand our domestic, or even overseas customer range in the future.